Outbound PACE Student Rotary Year 2004/2005
Kate Samuels
(to Cook Islands)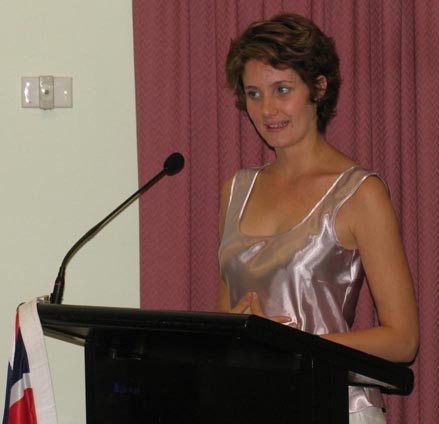 Kate (December 2004)
presenting to the club
before her exchange
PACE * Pacific-Australia Cultural Exchange
A Rotary program to foster cultural exchanges
between
Australian and Pacific Island districts
It involves a month long summer holiday (January) exchange
for secondary school students involving our district sending students
to various South West Pacific countries
to be hosted by a local Rotary club
in exchange for our district hosting Pacific Island students.
The exchange is culturally based
with no formal educational activity involved.
The students get an opportunity to learn the different cultures
and appreciate the differences.
This page last updated 1st December 2004